Getting your smile back with implant dentistry: an overview of the dental implant process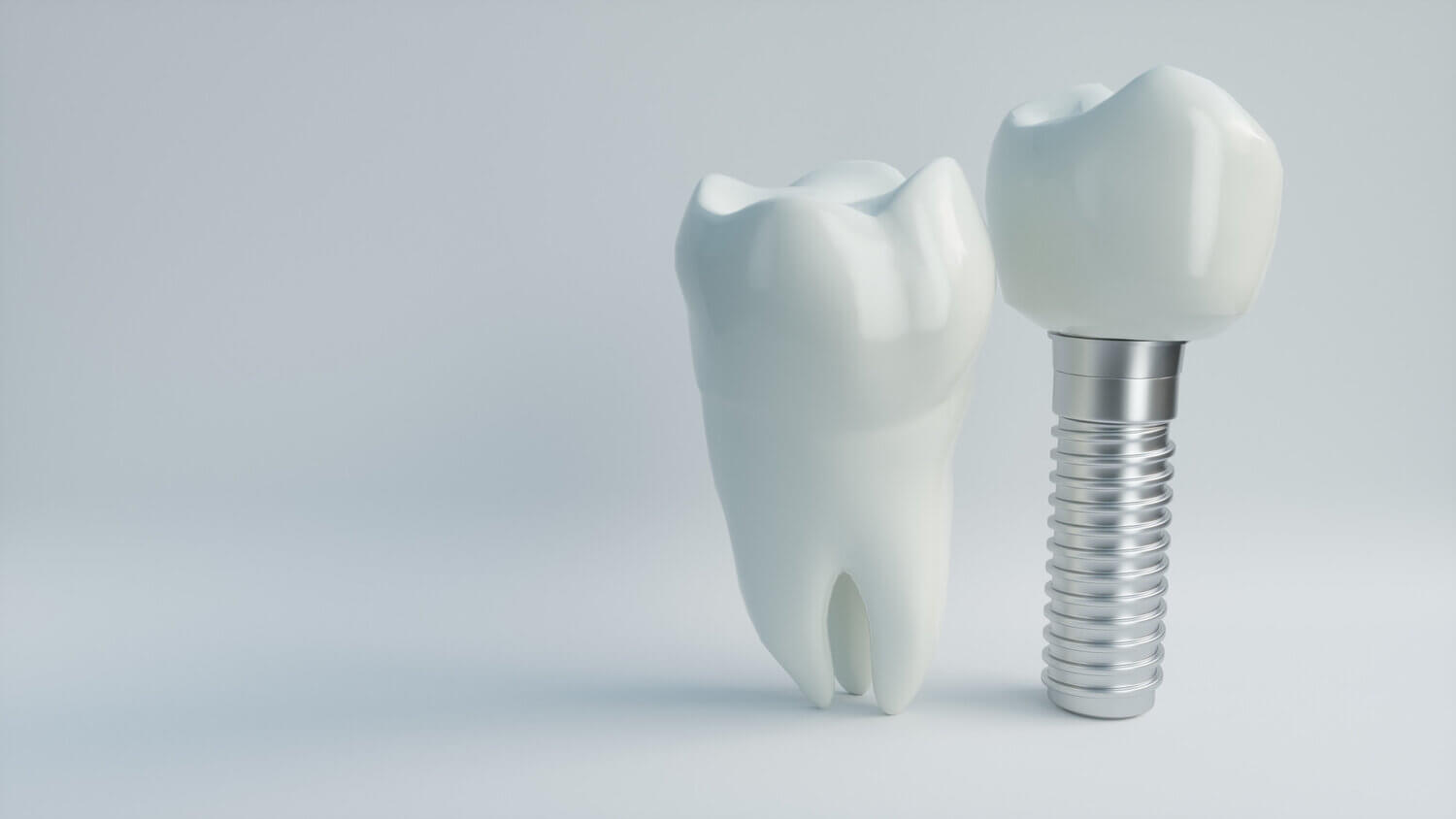 If you're missing one or more teeth, implant dentistry could be the key to getting back your smile. Find out what to expect from the dental implant procedure.
Are you missing a tooth or two in places that affect how you look? Do you need a way to improve your oral health to get your smile back?
If so, then we recommend considering implant dentistry. This process is able to improve the shape of your mouth in ways that dentures and bridges can't.
If you're consideringdental implants, then you should learn about what is involved before opting for this procedure.
Here is an overview of the implant dentistry procedure so that you can get your smile back.
What are Dental Implants?
Before considering dental implants, you must understand what they are and how they work. The goal for these implants is to act as roots forreplacements for missing teeth.
Dental professionals design these roots to hold replacements that look and feel like your natural teeth. The implants also allow the fake teeth to be removed in case you need to make adjustments.
Time Taken
A proper dental implant procedure should not be rushed if you want to guarantee success.Consultations and pre-procedure exams will be needed first to see which artificial teeth willfit in your mouth.
Once the implant is completed, you'll need to spend at least six months observing how the new teeth feel and fit. If the artificial teeth have a hard time getting used to your mouth, then you may need a few more months to find suitable replacements.
Preparation
Full mouth dental implants require a full evaluation beforehand to ensure success. This is because these implants often require more than one procedure.
Your doctors should take a CT scan of your mouth and create models of your current teeth and jaw to determine what procedure to use. Tell your doctor about your medical history, such as oral health issues, current implants, or medications you take.
The information you provide will determine the instructions that doctors will give you ahead of your surgery. They may recommend using special anti-bacterial mouthwash or antibiotic prescriptions.
You may need someone to drive you to and from the appointment if you choose to useoral or IV sedation.
Procedure
The procedure for mosttypes of dental implantsbegins with local anesthesia numbing the mouth. The dentist will then make an incision in your gums and create a space in your bone for the implant.
They will then screw the implant into place. A second component goes into the implant to help keep the implant snug.
The surgeon will close the gums over the implant, possibly with stitches, so that the implant attaches to the bone over the next few months.
Once those months have passed, you will return for another incision in your gums to expose the implant. Next, the implant will receive an extension in preparation for holding the new crown.
Level of Discomfort
While you can expect your gums to swell and small bruises, implant dentistry doesn't leave patients with much pain or discomfort. This is mostly due to the local anesthesia that is used at the beginning of the procedure.
With mild discomfort, you can use Tylenol, Motrin, and similar medications for treatment.
Benefits
Those who decide to use dental implants can enjoy a variety of benefits,the most obvious of which is a better appearance for their teeth. Fusing with the bone allows the implants to stay still and keep your teeth looking strong.
The implants will also help your mouth feel more comfortable when it's open and closed. Since you won't need to remove these implants, you don't have to worry about anything moving in your mouth that shouldn't be moving.
Implants are also designed to last for years, so you can save time and money on future dentist appointments. You may be lucky enough to find an implant that lasts for your whole life.
Eating will be easier now that you have implants. You can now eat healthy meals and your favorite snacks without having to worry.
Your oral health also improves with this procedure because your other teeth won't be affected. The procedure focuses solely on the area that needs help, and you'll have an easier time accessing areas in between teeth to keep each of them in good health in the long-term.
Potential Issues
With a clear medical history, you will have a better time determining if dental implants are right for you. This will help identify potential issues, such as the chances of your body rejecting the implant.
In rare cases for your gums and bones can become infected with this procedure. Antibiotics are prescribed post-operatively to decrease the changes of infection.
Maintenance
We advise keeping an eye on your dental implants on a regular basis after your procedure. Your dentist should give you tips on how much to brush and floss your teeth, as well as the best times of the day to do so.
You'll also need to be carefulabout what you eatover the course of months to keep your implants in shape. Visit your dentist every six months to see how well the implants are performing and if any additional procedures are needed.
Our Take on Implant Dentistry
Implant dentistry gives you a chance toget your teeth in shape. Instead of using removable products, youundergo a procedure that keeps yourreplacement teeth where they need to be for as long as possible.
Make sure to considerany medical conditions that can get in the way of the procedure so that you find an alternative if necessary.If you are able to have dental implants, they can keep your teeth looking fresh and your mouth feeling comfortable.
For more of our dental expertise,check out our servicestoday to see how you can improve your dental health.
Book Online
Twilight Dental Group offers the ability to request your dentist appointments online. Schedule an appointment now!
Book Online
New Patient Forms
By filling out the New Patient Forms ahead of time you will save significant time on your visit.
New Patient Forms