Rebuilding your bite: your options for missing teeth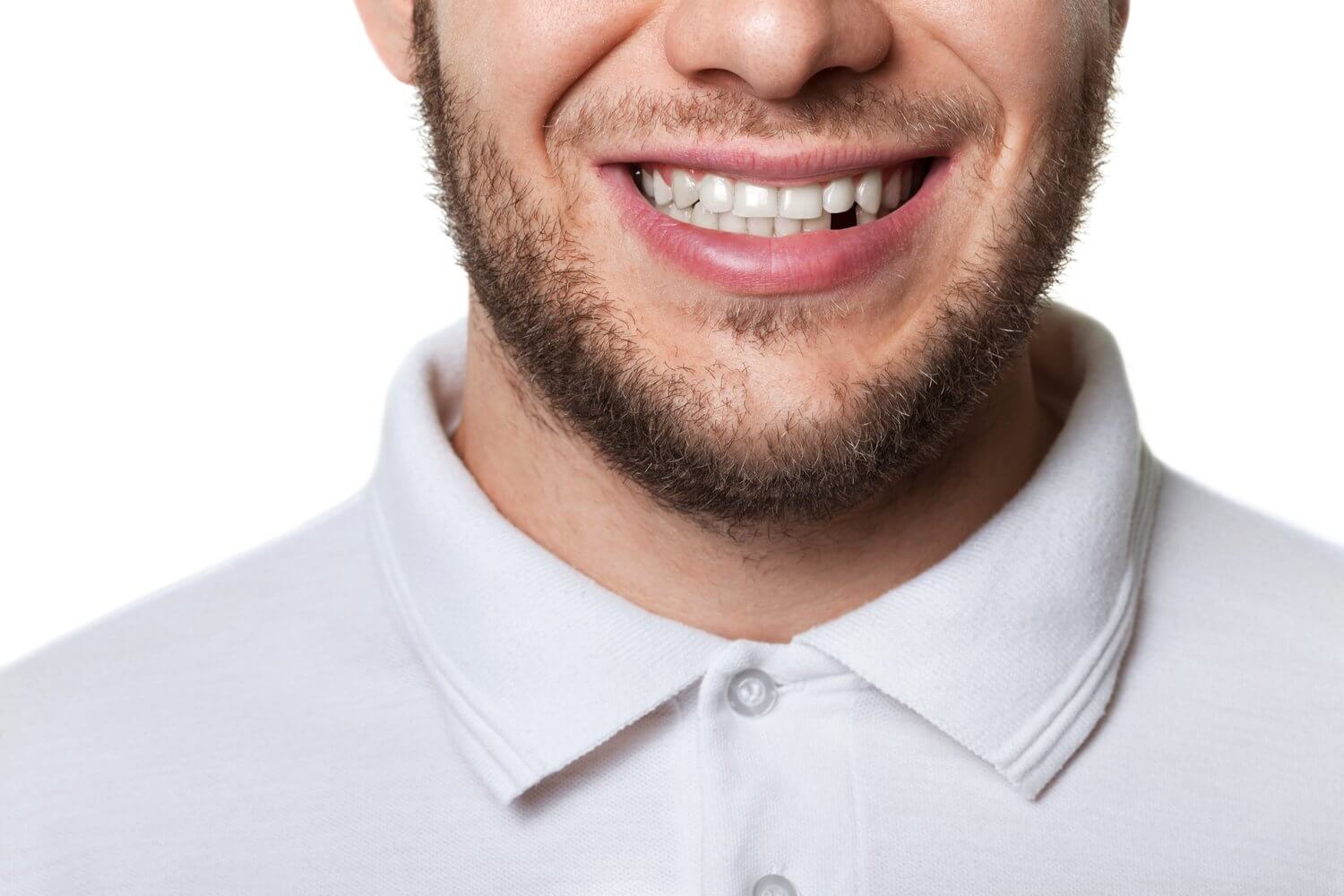 REBUILDING YOUR BITE: YOUR OPTIONS FOR MISSING TEETH
Missing teeth can have a serious impact on your self-confidence, but there are discrete ways to get your bright smile back. Here are your top options.
Do you lack confidence if your smile because of missing teeth?
Missing teeth might not seem like a big deal at first, but there are long-term consequences for not taking care of your smile the right way. Even one missing tooth can cause serious health problems, and lead to you losing more and more teeth.
If you're missing teeth and feeling hopeless, there are a few options. Keep reading to learn more about why you need to replace missing teeth and what your different options are for replacements.
Risks of Not Replacing Teeth
Many Canadians might think they're better off going without a few teeth than trying to find the money to replace them.
But the truth is, our teeth do a lot of things for us every day that we tend to take for granted when we have a full smile. They help us chew crunchy foods, speak properly and help us communicate our feelings to the world with a smile.
While teeth might not seem important, a healthy smile brings a lot of happiness to our lives, so it's crucial that you replace teeth when they fall out. If you're not convinced, here are four of the main risks that come with not replacing your missing teeth:
1. LACK OF SELF-CONFIDENCE
One of the most significant consequences of missing teeth is the hit that your self-confidence can take. Some people can embrace their smile. But most of us will spend a lot of time focusing on our missing teeth and being too embarrassed to smile.
No one should ever have to think twice before they smile or take a family photo. Replacing your teeth with new ones will free you from depression or social anxiety that missing teeth might cause.
2. BONE LOSS IN YOUR JAW
Your healthy teeth are rooted in your jaw. When you lose a tooth, the root goes away, which can cause your jaw bone to atrophy. Atrophy means that you'll lose bone density, and that might lead you to severe jaw pain and other problems.
3. MORE TOOTH LOSS
Even if you only have one or two teeth missing, you'll be at risk of losing even more if you don't fix the problem. You'll lose more teeth because your remaining teeth have to bear more weight when you're chewing to compensate for the holes in your smile. This added pressure can cause your other teeth to break and fall out more quickly.
4. DIFFICULTY WITH DAILY ROUTINES
Your daily routines will change a lot when you have missing teeth. Certain things, like chewing and speaking, will be a lot more complicated. You'll probably have to give up chewy or crunchy foods that you used to love.
There are many reasons that you need to replace missing teeth, but these are some of the most critical. After you've decided that it's time to fix your smile, you might be wondering what comes next. Keep reading to learn more about the different procedures that can give you your confidence and life back.
Options for Replacing Missing Teeth
If you're like 40 percent of Canadians, you're afraid of visiting the dentist. You might be even more fearful if you have missing teeth or another condition that requires oral surgery.
The three main ways to replace missing teeth include implants, dentures and bridges and crowns. The procedure you choose will largely depend on how many teeth your missing and your budget. Make sure you sit down with a dentist to get an expert opinion on the procedure for you.
Here is a breakdown of the three different ways you can replace missing teeth to help you decide which one is best for you and be less afraid of the procedure:
1. IMPLANTS
Implants are one of the closest replacements to natural teeth that you can get. They'll also prevent your jaw from deteriorating because they're implanted into your jaw and replace the missing tooth root.
Implants look and feel exactly like your natural teeth, which means you can eat anything and enjoy life the way you did before your teeth fell out. One con is that they're expensive, but the implant will last a long time. They can also take a while to install, so you'll need to budget time for multiple office visits.
2. DENTURES
Dentures are just a set of artificial teeth that are fixed onto your gums. Dentures come in a full or partial set of teeth, so they're great if a lot of your teeth are missing.
The benefit of dentures is that they're the most affordable option. If you ever lose your dentures or they need to be replaced, it won't be a major financial burden. Of course, the con of dentures is that they aren't permanent.
They're placed into your mouth with a temporary adhesive, so you might be limited with the types of foods that you can eat. You'll also need to take them out and clean them every night, or you'll be at risk of developing bacteria.
3. BRIDGES AND CROWNS
Bridges and crowns are ideal for people who only have one or two missing teeth. Bridges are also known as fixed partial dentures and can replace two or more missing teeth in a row. You will need healthy teeth surrounding the bridge to support it.
Crowns are commonly used on natural teeth to help strengthen them and get them ready to add a bridge to your mouth. Today we can also use crowns on top of implants if you don't have healthy teeth for a bridge.
Visit Our Dental Office Today
Missing teeth will cause a lot of problems with your oral health if you don't take care of the problem right away. The procedures might seem scary, but there's nothing to be afraid of.
Contact our office today to schedule an appointment. Our team of dental professionals is here to make you feel comfortable every step of the way. We'll work with you to determine a treatment plan that works for you. We also have different payment options to make the process affordable.
If you're still looking for more information, check out our frequently asked questions page. Our site is an excellent resource to make you more educated on a variety of oral healthcare topics.
Book Online
Twilight Dental Group offers the ability to request your dentist appointments online. Schedule an appointment now!
Book Online
New Patient Forms
By filling out the New Patient Forms ahead of time you will save significant time on your visit.
New Patient Forms