Know before you go: what to expect from your full mouth reconstruction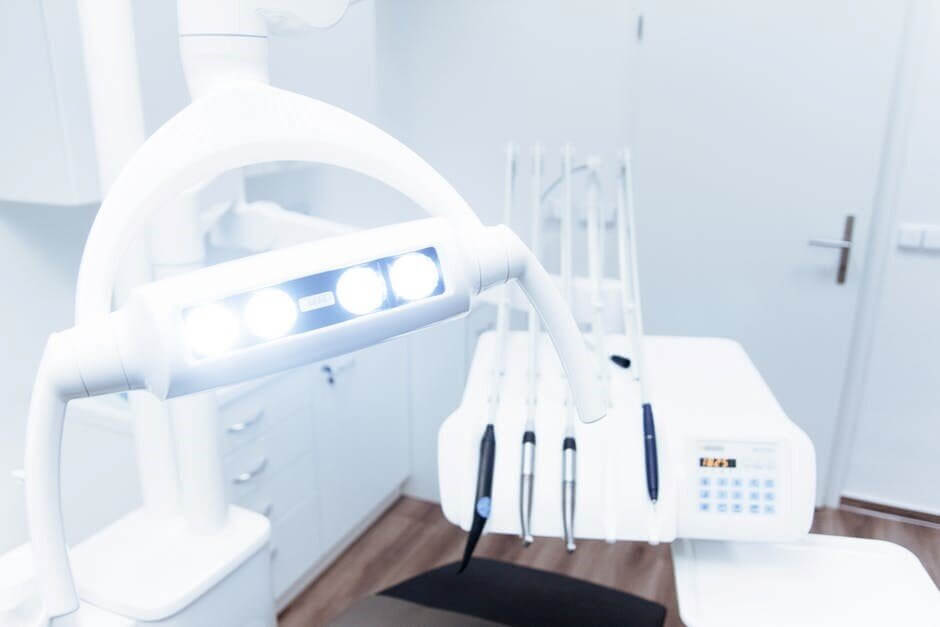 Any dental treatment that affects all teeth in the mouth is called full mouth reconstruction. Reconstructive dental work can improve the health, beauty, and function of a patient's mouth.
Read on to learn more about what to expect from dental reconstruction before your appointment.
Why Get a Full Mouth Reconstruction?
A dentist may suggest total mouth reconstruction for a variety of reasons.
The need for teeth reconstruction can be due to lost teeth from decay or trauma. Or it could be necessary to replace teeth that are worn out due to grinding.
As with most health issues, oral issues tend to get worse with time. And oral problems can affect the health of your whole body.
Sometimes, dental reconstruction is necessary to fix a person's bite. Especially if that person has constant headaches, jaw or muscle pain.
Other cases for full mouth reconstruction are those where the patient is missing multiple teeth, have large, failing fillings, cracked teeth.
Some people are born with certain conditions that will require a full mouth reconstruction.
As you can see, there are many reasons why someone might need reconstructive dental work. Each patient and their treatment plan will be different. That's why a full mouth reconstruction begins with an examination.
The Examination Process
Your dentist will examine your mouth in detail in order to figure out the best treatment options for you.
The dentist will look at the condition of your teeth. He or she will look for decay, cavities, fillings, crowns, bridges, veneers, reconstructive dental work and so on.
During your exam, your dentist will also examine your gum tissues. If your gums aren't healthy, you may need root planing and other intensive treatments such as bone grafts to give your reconstructed teeth a good foundation.
Your dentist will also look at your bite in order to make sure that you aren't wearing out your teeth when you chew or close your mouth. Changes to your bite will be part of your full mouth reconstruction process.
Finally, your dentist will also look at your teeth's aesthetics. The color, shape, and size of your teeth are important factors.
Once your dentist has all the information he or she needs about your mouth, your dentist will be able to start making a treatment plan.
You can ask for a written copy of the suggested treatment plan. That way you can review it in detail at home before making a decision. Also, this gives you the chance to get a second opinion on the proposed treatment plan.
Make sure to ask lots of questions so you fully understand the risks and complications with any dental procedures.
Treatment Options for You to Consider
As we mentioned, each case is different because no two mouths are the same. Your reconstruction team will be able to come up with a plan for your specific situation.
Keep in mind that it is your right to ask about other options. There may be different procedures that can also work to achieve the same outcome. You might find you prefer treatment plan B.
Don't be shy about asking questions each step along the way to ensure you understand what to expect from the process.
Keep in mind that most reconstruction treatments will happen over several visits. Don't expect to have it all done in one day.
The more work you need, the lengthier and more detailed you can expect your treatment plan to be. In fact, it's possible that your dental reconstruction could take a year or longer.
Here are some of the steps you might expect during oral reconstruction.
Common Treatments
Some of the most common procedure and treatments included in a full mouth reconstruction include the following:
Bone or soft tissue grafts.To make sure that your mouth can support dental implants.
Cleaning. Most treatments include a good professional cleaning.
Crown lengthening. This procedure may be necessary if you will have any crowns or bridges so that they fit properly.
Dental implants or dentures. If you are missing teeth or need some teeth to be replaced.
Gum contouring. This process helps make your gums an even height.
Filing teeth. If you will have veneers, your natural enamel will need to be filed down a bit for the veneers.
Restorations. Restorations might be temporary or permanent.
Orthodontics. Braces can be part of your total mouth reconstruction process.
The specific treatments you will need will depend on your specific issues. A full mouth reconstruction is essentially a smile makeover.
In addition to improving the appearance of your smile, dental reconstruction can improve your chewing efficiency and the way you bite.
An Adjustable Treatment Plan
One thing you should keep in mind is that your treatment plan is not written in stone. It may change based on how you respond to each stage of treatment.
Your dental team might adjust your treatment plan at any point depending on how the process is going.
Try to remain positive and flexible about your reconstruction. At the end of the process, it will all be worth it.
Final Word
Thanks for reading. We hope this article has given you all the information you need about a full mouth reconstruction. Even though the process can be lengthy, the final result will be a beautiful smile you will be proud to show off to the world.
Want to talk more? Book a consultation today.
Book Online
Twilight Dental Group offers the ability to request your dentist appointments online. Schedule an appointment now!
Book Online
New Patient Forms
By filling out the New Patient Forms ahead of time you will save significant time on your visit.
New Patient Forms